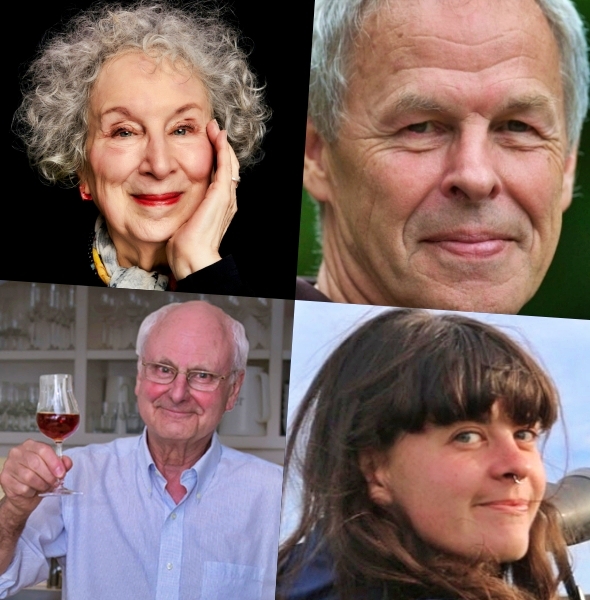 Our 2021 Festival
Winterset in Summer celebrates its 20th anniversary in 2021! The festival will be held as always in Eastport, NL. However, this year's events will involve pre-recorded discussions, with an opportunity for people to attend premiere screenings at the Beaches. Seating will be limited due to Covid-19 restrictions.
Throughout the weekend, CBC's Heather Barrett will broadcast Weekend AM from the Beaches Arts and Heritage Centre.
Who's on stage? See bios of our writers, musicians and interviewers.
Friday, August 13, 2021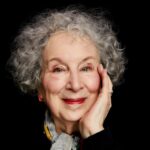 Margaret Atwood in Conversation
3:00 pm – Tune in to Margaret Atwood in a return verbal match with Michael Enright. Last time they were together at the Eastport Beaches Arts and Heritage Centre, they had a fine, loose time, teasing and sparring, and Margaret Atwood even sang a song to the audience.
Where: Virtual Event
When: 3 pm Aug. 13, 2021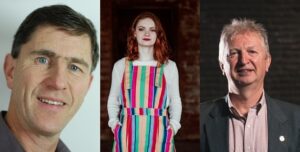 Lyrical Voices
8:00 pm – Live on stage at the Beaches Arts and Heritage Centre at 8:00 pm, hear Kevin Blackmore, Clare Follett, and Jim Payne discuss songwriting with Melissa Tobin. Enjoy them performing some of their original music.
All tickets are General Admission. This event will comply with Department of Health Guidelines for the province of Newfoundland and Labrador in effect at the time of the event. Seating is limited.
Where: Live at the Beaches Arts and Heritage Centre
When: 8 pm Aug. 13, 2021
Saturday, August 14, 2021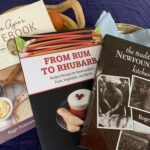 What's Cooking: Masters of Local Cuisine
10:00 am – Watch two of the provinces renowned cookbook authors Roger Pickavance (From Rum to Rhubarb: Modern Recipes for Newfoundland Berries, Fruits and Vegetables; The Traditional Newfoundland Kitchen; Agnes Ayre's Notebook: Recipes from Old St. John's) and Marian Frances White (Island Vegan) prepare dishes in their own kitchens and discuss culinary tips with filmmaker Barbara Doran and CBC's Heather Barrett.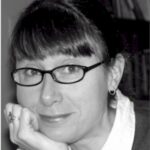 Winterset Winners: A Retrospective
1:30 pm – To celebrate 20 years of Winterset Awards, we have created a video, produced by Roger Maunder, to catch you up with the winners from our first decade: 2000-2010.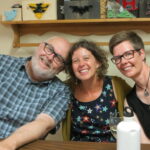 Winterset Award Past Winner Panels
2:00 pm – A panel of seven of the winners from 2010 to 2019, including Megan Gail Coles, Joel Thomas Hynes, Andy Jones, Don McKay, Paul Rowe, Sara Tilley, and Heather Smith will join Noreen Golfman in lively conversation.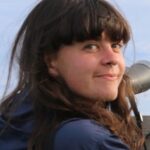 BMO Winterset Award Voices
8:00 pm – Our signature BMO Winterset Award panel features the 2020 winner Eva Crocker (All I Ask) and two runners-up Bridget Canning (Some People's Children) and Andrea Procter (A Long Journey: Residential Schools in Labrador and Newfoundland) are interviewed by Jennifer Guy.
August 15, 2021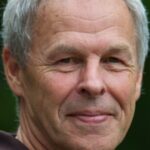 Linden MacIntyre in Conversation
2:00 pm – The festival will conclude with Internationally acclaimed journalist and Scotiabank-Giller winner Linden MacIntyre whose recent book The Wake discusses the 1929 tsunami that destroyed much of St. Lawrence, NL. MacIntyre was born in St. Lawrence in 1943 and grew up listening to stories of that natural catastrophe. He will be interviewed by archivist/historian Bert Riggs.