Winterset in Summer 2022 will take place Friday August 12 to Sunday Aug 14.
Purchase a pass to attend all events and save $20 off the single event prices. Pass is non-transferable and does not include the forging events.
Children's Writer in Terra Nova National Park
Phil Riggs is a children's writer from Glovertown, NL, with 3 very popular books to his credit to date – Our Heroes of Covid-19, The Broken-hearted Little Angel and Our Random Acts of Kindness. He is a retired educator who taught in Northwest Territories, Nunavut and Newfoundland. Phil is also a magazine writer and an avid outdoor enthusiast.
When: Tuesday August 9, 10am 

            Wednesday August 10, 2pm 

            Thursday August 11, 10am 

Dr. Sonja Boon, Memorial University Professor of Gender Studies, St. John's author of What the Ocean Remembers: Searching for and Belonging to Home, a memoir exploring her complicated heritage.
Chief Mi'sel Joe and Sheila O'Neill, authors of My Indian, a vivid work of historical fiction that captures the life and journey of Sylvester Joe who travelled across the island with William Cormak in 1822. Just imagine that.
Host: Noreen Golfman, Winterset Board Chair
When: Friday August 12, 3pm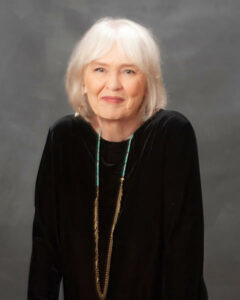 Rosemary Sullivan, author of the contentious and much-talked about The Betrayal of Anne Frank: A Cold Case Investigation. Rosemary will read from her work and discuss the project and current controversies around it.
Host: Carol Off, recently retired (As it Happens) CBC radio broadcaster and author (The Ghosts of Medak Pocket)
When: Friday August 12, 8pm 
Saturday, August 13, 2022
Shawn Dawson, local author of the popular book The Forager's Dinner: Finding Harvesting and Preparing NL Edible Plants, leads a group to prove his point that there are wild edibles in the Newfoundland countryside twelve months of the year. This session repeats on Sunday morning. We are anticipating large interest.
When: Saturday, August 13th, 10 am

Mystery Voices - panel on detective story writing
Mike Martin, known for writing the Sgt. Windflower Mystery series of books, set in Newfoundland. He is also the author of Darkest Before the Dawn, which won the Bony Blithe Award for Best Light Mystery in 2019. 
Helen C. Escott, bestselling crime writing author and international woman of mystery. Among other works, her crime thriller Operation Vanished was awarded a Silver Medal for Best Regional Fiction at the 24th annual Independent Publisher Book Awards.
Host: Linden MacIntyre, award-winning CBC broadcaster, journalist, writer
When: Saturday, August 13th, 2pm
BMO Winterset Award 2021 panel of finalists
Carmella Gray-Cosgrove, 2021 winner, author of short-story collection,Nowadays and Lonelier.
Aimee Wall, author of debut novel We, Jane, longlisted for the 2021 Scotiabank Giller Prize and a jury selection for the Grand prix du livre de Montréal. She is also the translator of several Quebec novels from the French, including works by Vickie Gendreau, Jean-Philippe Baril Guérard, Maude Veilleux, and Alexie Morin. Originally from Grand Falls-Windsor, Newfoundland and Labrador, she currently lives in Montréal.
Claire Wilkshire, author of short-story collection, The Love Olympics.  Author of Maxine, a novel (2013).
Host: Petrina Bromley, Newfoundland performer and Broadway actor (Come From Away).
 When: Saturday, August 13th, 8pm
Foraging with Shawn Dawson
 When: Sunday, August 14th, 10am
Linden MacIntyre returns to Eastport in person to discuss his latest book The Winter Wives, the story of two sisters married to best friends. MacInyre retired from a 25-year career in journalism in 2014 and turned his attention to full-time book writing. He has been an award-winner in both of his careers, winning ten Gemini Awards and an international Emmy for his work in broadcast journalism and the 2009 ScotiaBank/Giller prize for his novel The Bishop's Man. He threatens that he may have written his last work of fiction. He has a lot to say.
Host: Noreen Golfman, Chair Winterset Board
 When: Sunday, August 14th, 11am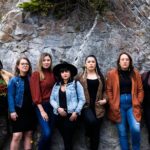 Eastern Owl, award-winning Indigenous-led group of seven women who blend the styles of First Nations Drum Music and Contemporary Folk to create their own unique and haunting sound. 
Host: Melissa Tobin, CBC Radio
 When: Sunday, August 14th, 2pm